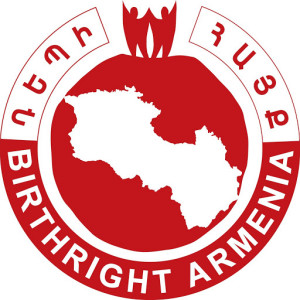 Birthright Armenia, also known as Depi Hayk, is a volunteer internship enhancement program that offers travel fellowships to eligible participants to assist in the development of Armenia.
Birthright Armenia was established in 2003 by Edele Hovnanian as an international nonprofit organization. The organization's goals include strengthening ties between Armenia and Diasporan youth representatives by providing them an opportunity to take part in the daily life of fellow Armenians. Birthright Armenia has partnered with dozens of existing for-profit and non-profit organizations by giving young Diasporians a valuable internship opportunity, as well as a unique and personal learning experience in Armenia. Through its additional services and financial incentives, Birthright Armenia offers each and every participant the means and opportunity to visit Armenia and get closer to their roots and Armenian culture. Birthright Armenia can provide airfare reimbursement and host family living arrangement. Applicants for the program need only be of Armenian descent, between the ages of 20–32, and must agree to a minimum two-month stay. The experience of living with a host family provides volunteers with the opportunity to understand first hand family life in Armenia. It gives volunteers a unique chance to spend quality time with host siblings and parents at home or outside, sharing past experiences during tea, discussing the workday around dinner, or opening up about future hopes and aspirations.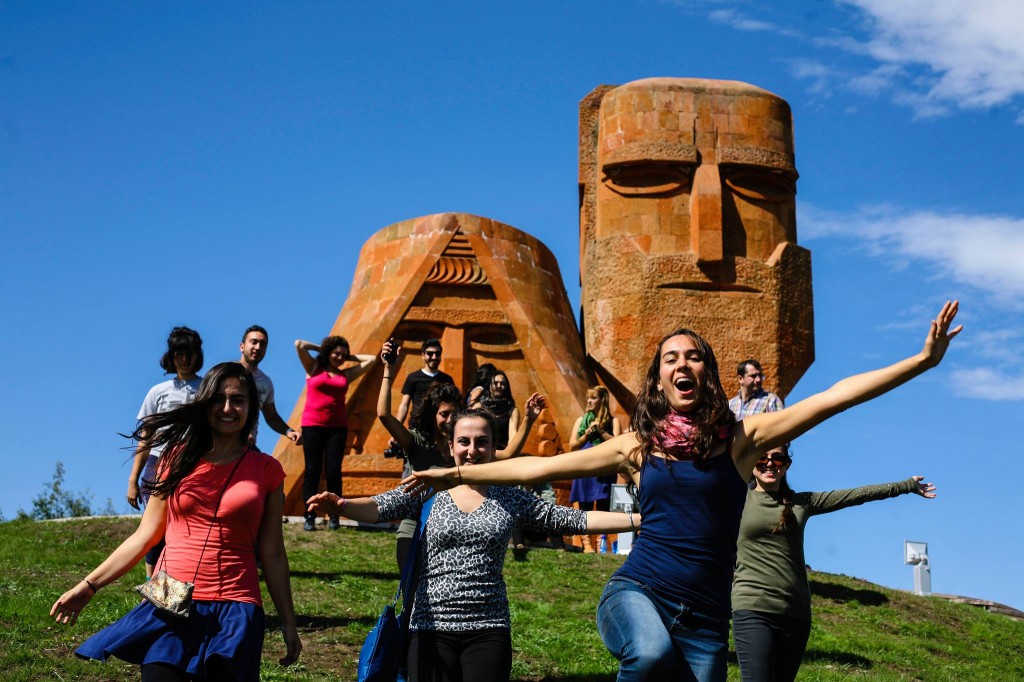 And in order to encourage such a unique experience, Birthright Armenia provides for paid optional host family living arrangements with pre-screened families in Armenia. Each family provides the volunteer with a private bedroom, access to hot water, a daily breakfast, and an inviting home.
Aida is a host mother and has already hosted 6 volunteers in her apartment situated at the big center in Yerevan. "I am always excited to meet new volunteers because it is an opportunity for me to learn from Diasporan youth and understand the differences and similarities, as well as advance my English knowledge further. I always ask lots of questions about the habits, the traditions, the culture and the countries where volunteers are coming from. As a pre-school teacher with a working experience of 20 years and living in Armenia all my life, I know almost everything about Armenian language, its grammar, Armenian culture and history. I share my knowledge with volunteers with great pleasure. I advise to all families living in Armenia to try to keep Armenian heritage alive and remind the new generations from Diaspora about who they are and help them find their identities by hosting volunteers in their families." – says Aida.
Liz, currently a volunteer with Birthright Armenia, shares her own experience of being a volunteer in a host family: "I have stayed in a host family before and this is a much better experience. I feel like I am part of the family. I am currently volunteering with two organizations. Birthright gave me the opportunity to try work at many different places. I like it here so much that I think about extending my stay in Yerevan. I was actually planning to leave at the end of December. I am part Armenian and I was looking for an opportunity to experience Armenian culture in a deep way. I came here with the hope that I would get to know Armenians and I already feel like I am home. I respect and love my Armenia so much."
As of 2013, over 800 individuals from more than 30 countries have participated in the Birthright Armenia program.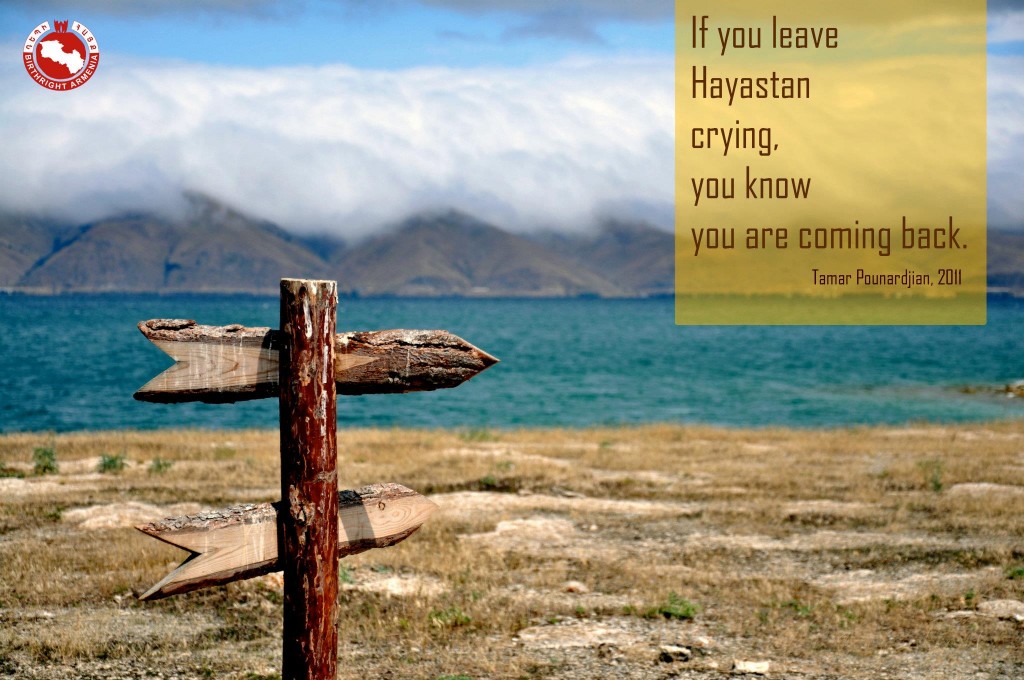 Karine Aghajanyan