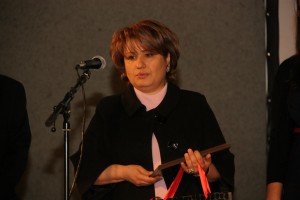 On 1st December, 2012, World AIDS day, "AIDS Advocacy group" gave appreciation certificates to the people who have invaluable contribution to fight AIDS, and work selflessly to raise the life quality of individuals who live with HIV.
Among them was also the head of the "Obstetrics and and a Group of Pregnant with High Risk" department in the "Perinatology, Obstetrics, and Gynecology Institute", S.G. Khachatryan, or simply the virtue of optimism, professionalism and chandelier of trust Sona Gurgenovna, who helps pregnant women living with HIV, deliver healthy, HIV-negative babies. She is completely sure that future medicine is going to be far better and particularly AIDS will be curable.
I share her faith.
– Tell us a little about yourself as an individual and a physician.
– I was born in mathematicians' family. Only my uncle was a doctor. I chose my profession on my own, but it influenced my family members' profession choice.
As a child I always dreamt of becoming a doctor so I dedicate a whole conscious life to it, sometimes sacrificing my health and personal life.
Despite, I loved and still love my profession with all its extremes: sleepless nights, non-normalized working schedule and sense of guilt for not providing enough time and attention before the family.
– Often your colleagues refuse to help the childbirth of mothers who live with HIV. What is the reason? Does this kind of professionals exist? Who said that HIV is more dangerous than hepatitis? For me more dangerous is a patient with unknown status.
Physician is a professional who has to work in cholera epidemic environment, with swine flu, with patients whose disease can be transmitted through air: such diseases are more dangerous by their prevalence, transmission, etc…
A professional does not have the right to refuse, ignore or differentiate between patients. Unfortunately this speaks of the society's low quality. I never wish to describe my society especially the physicians like that.
It is painful to realize that in my society especially the physicians can be described like that.
– How come you've decided to work in the sphere of HIV prevention?
– The cooperation started from a very simple call: my colleague, classmate and an old friend Samvel Grigoryan –director of National Center for AIDS Prevention of RA Ministry of Health, called and told me that there was a problem with obstetrics of HIV-positive patients. I simply asked for sufficient time to get prepared. I studied international experience, investigated in the internet and counseled with epidemiological service center, with which we have ongoing cooperation until this day. They are a big support to medicine. In 2003 for the first time I operated a surgery for a HIV-positive pregnant, and thank God, so far, according to Center statistics all of the infants were born healthy, without HIV.
– How long is it that you work in this sphere? Has the number of HIV –positive women who want to get pregnant increased recently?
– I can assure that through the raise of awareness in the society the number of these patients has increased. And it is also important to indicate the AIDS Prevention Center effective efforts with detection, and further provision of professional supervision, psychological and medical care, expensive medications, free syrups and infant nutrition as breast milk alternatives.
– Regarding to various subjective and objective factors, our society has formed biased, even not a positive opinion about HIV-positive people. What problems and obstacles did you face during your career?
– Our society has this notion: I am not aware so I am not infected. There is a problem with persuasion of patient to take a test. The law has not foreseen obligatory examination, so the doctor's attitude towards the patient, their professionalism and effort is essential here. Most women find out about their status when they are 3 month pregnant and they fall into depression fearing for their family and society reaction and their child's future.
Another issue is also the society's opinion and attitude. HIV has more of bad reputation among infections, because of its STI fact, otherwise hepatitis are far more dangerous.
– You've accomplished visible changes for the society being at such a young age. What is the secret of your success?
– An unwritten law exists that suggests treating all patients as they are potentially HIV-positive. There is no difference among them: the patient herself should choose her doctor not vice versa.
Confidentiality has also a vital importance; that woman should not stand out from the society and rest of patients. I always tell my staff: keep tongues under teeth, wear gloves and be protected; the rest is not your business.
But generally I love my profession very much and professionally I like women.
There are also some essential features for an obstetric-gynecologist; she has to be kind, emotional and vigilant. She should have a rational sense of time and should lack indifference.
– And in the end, your message and advice to the society and women living with HIV.
– It would have been great if before state registration of marriage the law obliged HIV testing, like in many countries. Let your partner know about your status and then choose you, and avoid becoming a victim.
I want to address our youth to know STIs, get protection and stay distant from unknown relations.
My next request is for pregnant women: not be afraid and remember that there is always a doctor who will help to give a birth to their babies.
En masse I am convinced that the future of medicine is going to be far better. I always encourage my patients not to be afraid, to fight and have faith. You don't know how science will develop. I bring repeatedly syphilis as an example. For a long time it was considered as a fatal disease, but very coincidently the cure was found. And maybe the cure of HIV is already found.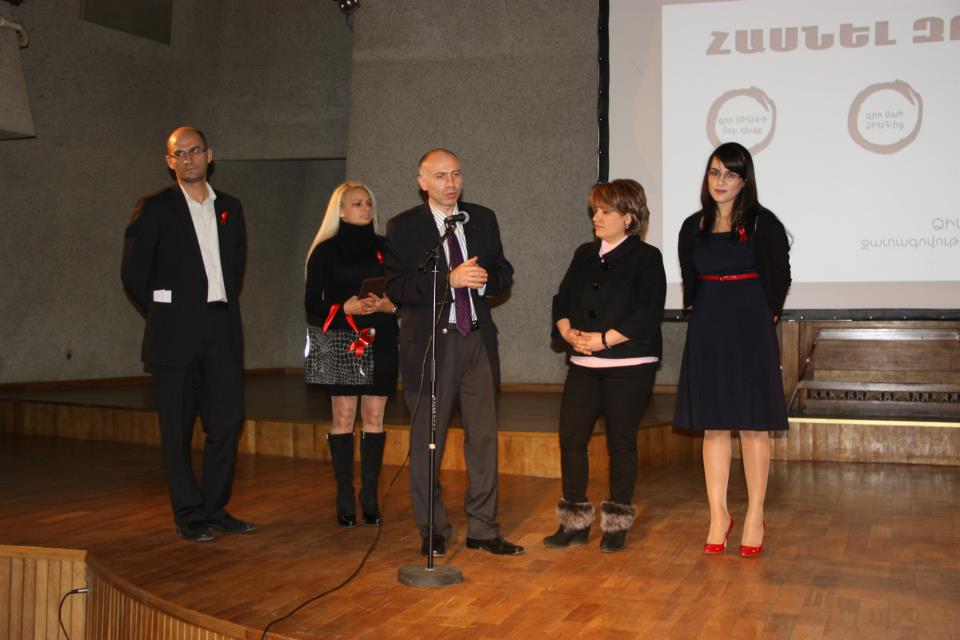 Colleague about S. Khachatryan
Anna Avetisyan, "Real World, Real People" NGO
– I can talk about her constantly, non-stop and always positive. This is not only me who share this idea, but numerous mothers who live with HIV. She does not put a difference between her patients. She stands for an attentive and caring mother and parent, than as for a professional. Not only she does her duty but she lives with her each patient life-story for nine months continuously.
I will tell you about an incident that happened recently. A woman, who in her forties and was pregnant for the first time, found out about her status and decided to abort her child. With this despondent situation we went for a consultation with Sona Gurgenovna. What can I say? She will deliver the baby in one month. She inspires hope and motivates women. Each time we go to meet her, we say to ourselves- we are meeting our hope.
I want her to stay as the way she is; positive, fundamental and humane. I really want her to be infinitely happy, healthy and present among us.
Maria Abrahamyan