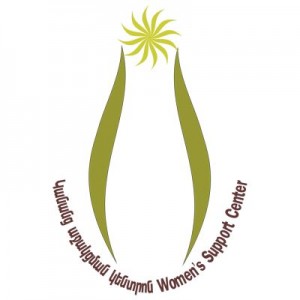 The founding director of "Women's Support Center" NGO Maro Matosian first time came to Armenia with her family in 1991, after few months from RA declaration of independence. Mrs. Matosian came to Armenia with great energy and enthusiasm, with intention to do a good thing for her motherland, because, as she claimed, only here she could find her identity. The continuous despair in the country in 1996-97 made her go back to USA, from where she came. But not being able to adapt to American society no longer, after few years she came back to Armenia to have her own input for contributing to her motherland's development.
Hence her intense activity in the sphere of women's rights began, and later, in the result of cooperation "Women's Support Center" NGO was created.
Mrs. Matosian notes that not long ago speaking up about domestic violence was considered as a taboo. It's true that there are already some studies about the topic in Armenia, but however there is still a need to realize, what methods should be used to work directly with victims of domestic violence. A great amount of work was conducted upon this purpose, specific literature was studied, specialists were chosen for the work, who constantly participate in various retraining courses both in US and in Armenia. This is how in 2010, with the initiative of "Tufenkian Charitable Foundation" and in cooperation with U.S. Agency for International Development and "Armenian International Women's Association" "Women's Support Center" NGO was created, which set the goal to support women, who became victims of domestic violence in Armenia. The center has a hotline, it provides legal and psychological counseling, as well as it organizes and implements retraining courses in various topics and provides other necessary services. It cooperates with "Women's Resource Center" NGO, trying to implant comprehensive information and values among young women about a healthy family, where relationships are not based on violence and control, but on solidarity and cooperation. "Women's Support Center" is also a cofounder and member of "Coalition to stop violence against women". The coalition is an alliance of seven NGOs, who conduct their work in spheres of feminism, social issues and women's rights, and it makes the voice of violence cases against women, their issues to be raised and be heard through reporting on private cases, through speaking up and raising issues on domestic violence.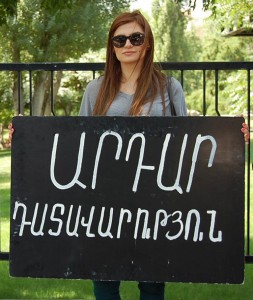 "Women's Support Center" also has a shelter for women, who became victims of violence, where they can find support for free. As Mrs. Matosian says, mainly middle aged women (25-45) and sometimes their kids use the service of shelter. If it comes clear, that kids were also psychologically affected from domestic violence, then they also receive psychological support from specialists that work in the center. And if during the counseling it turn out that the child is a victim of sexual violence as well, or has other problems, then the staff of the center refers him/her to competent organizations and bodies, to receive relevant support.
In order to exclude the dependency from the shelter, women can stay there no longer, than three month. When women's life or health is in danger, when she finally stops being a victim of fear atmosphere that last for decades, from brainwashing and finally gets courage to leave the violence behind, she comes to the shelter, where she finds safety, privacy and support. In the result of work with relevant specialists, women set goals for themselves and try to reach them with the help of the staff of the center. The shelter has a router role: during the time women stay there, the level of their awareness and legal consciousness raises, she starts to clearly realize what is domestic violence, how to prevent it and how to make effective decisions after undergoing a violent assault, how to fight the issues facing them and start a new life.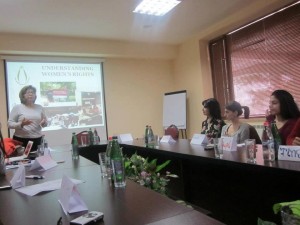 In words of Mrs. Matosian, the Armenian society is full of dominant patriarchal stereotypes. The state must put efforts for women's qualified education, it must encourage their political and social involvement in all possible means and contribute for creation of Armenian women's presentable image, which, in words of Mrs. Matosian, we don't have today.
Moreover, both women's own perceptions about their roles and the society's mentality must be changed. It's not a problem of one organization, but it's the greatest issue of the whole society. Domestic violence must get a comprehensive legal regulation in a relevant legal act, which will lead in decreasing of domestic violence cases, will make them controllable and ensure a proper protection of victims of violence. This is the guarantee of creating healthy and safe public atmosphere.
Do not let your rights be violated; you do not have to tolerate the violence, do not let your children be raised in such atmosphere, raise your problems, call to hotline 08000 11 00 in case of violence was used against you to receive a charge free counseling and needed support.
Silence is not a salvation, finding solutions are always possible.
Lilit Sargsyan