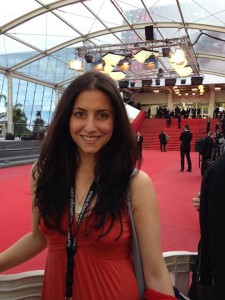 When Adrineh Gregoryan was born she was compared to Beatles band's members by the doctor, but the girl,who grew up in Los Angeles, did not even try to find success in show business in USA. She came to Armenia, where she is highlighting the local problems by her movies. In one of her two films "Back to Gurun", Adrineh travels to Turkey to reveal the traces of her ancestors. The other one, "Bavakan" is about sex selective abortion in Armenia.
– When I was born, the doctor said to my mother: "Congratulations. You've just gave birth to a Beatle", because my hair looked like the band members' hair style. Like John Lenon, maybe more George Harrison's.
Doctor was Armenian and he was happy to receive birth of an Armenian, because there were not much Armenians living in Los Angeles back to that time.
– How it happened that you came to Armenia?
– I was 18; all my cousins were coming to Armenia. My parents told me, that if they are going, so I must go as well.
That time we didn't know anything about Armenia. There was war, we were small. The most interesting was when I was standing on a mountain near Tatev Monsetry from where Azerbaijan and Aramazd mountain were visible, I was thinking: "What am I doing here? Where did I reach to? How far I came to? My friends are at seashore with new cars, while I didn't take shower for a month."
Almost half of my life I lived in Armenia, but it doesn't matter how long I will live here, I will be always perceived as a foreigner. I can't complain about Armenia. I can say, that service is bad in supermarket, get angry how people are driving cars, but when it comes to state, I don't feel comfortable to rise my voice, because I can always sit an airplane and go back to USA.
But soon I will get Armenian citizenship and from that point I will really start to complain.
– If your parents would send you to Armenia now, would you come?
– I would have come. Armenia is such a nice place; it is like the same for me to go to Europe. I had a chance to travel to Europe, I had chance to go to Islands and I had chance to come and work in an Armenian village, break my finger, drink mulberry vodka and to live without having a shower for a month.  First alcohol I drank in Armenia.
– How did you break your finger?
– We were working on a construction of Saint Minas church, making a gate. One of us was hitting with hammer. He was a guy and was trying to show off that he can do better than we can: as a result he hit my finger.
– After that you decided to make a film about sex selective abortion?
– No. The occasion of the film were those studies which showed that the rate of sex selective abortion is too high in Armenia.
I am not against abortion, it is person's right to treat with her body as she wants. But if you want to have a child, but not a girl, that shows that there is a problem in society.
They say, that man is the one who brings money in family, that goes to army, that he transfers the surname, these all are reasons for people to justify themselves.
My surname is Gregoryan, so what's the difference if it will disappear? There are many other surnames. What is important is human's life.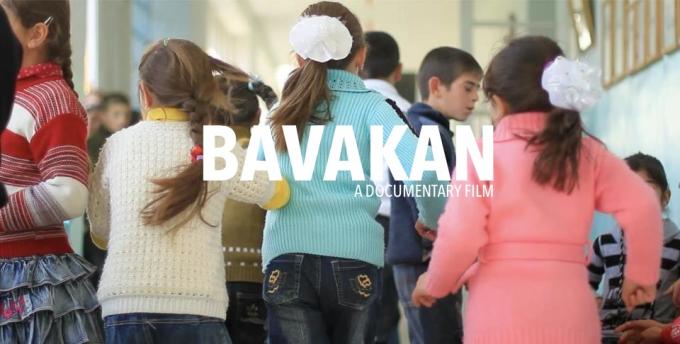 – In "Bavakan" women are telling details which are hard to talk with strangers. How did you bring them to talk?
– We have worked with them five years. They have raised their voices, because they wanted to bring change. They always thought that giving birth to a girl is not right, although they are girls, but they know that they have  give a birth to a boy to make their families happy.
For some cases, people who are 40 years old, look back and think that they won't like to do that and they would never want their girls to go the same way which they went through.
They are not the heroes of my film, but the heroes of this issue.
– Would you prefer to have a girl or boy?
– There is no difference. I have to only feel love toward the child and be pleased that I have that miracle.
 – Will your child grow in Armenia?
– Of course in Armenia. It's not even a question to be discussed.
– What kind of Armenia would you like for your child to grow?
– Firstly, my child should know the world, not only Armenia. I would like my child to grow in Armenia which is peaceful, which accepts all kinds of people, male or female, high or short,  with any sexual orientation or religious belief.
I want the State to think about children, to think what kind of country they are building, so the heritage which they will leave would look good, that our children will say: "Such a good president we had." Now president is planting the roots, we will know the result when the flower will sprout, if it will sprout.
– Maybe your child will be that president?
– Yes, why not?
Hovhannes Ishkhanyan