Most of the time trans people and their image has been relegated to mere registration. In art there are several examples, where we can see how different photographers or filmmakers have recorded the life of the trans people, their lifestyle, work, etc. Sometimes when taking record of something, the subject is taken out of its context and is exposed as something alternative, different and marginal and therefore outside the "norm". In other words, they have been avoiding an essential and primary aspect, this would be to show to the society we are all equal and for example we can all aspire to the same job opportunities.
That's why it would be more interesting to have a look at the trans influence in the society not as an alternative way of living but as a way of overcome that moment when it looks different and open it to the society.
We can have a look at different cases worldwide of teachers, artists, politicians and trans athletes that have significantly influenced society.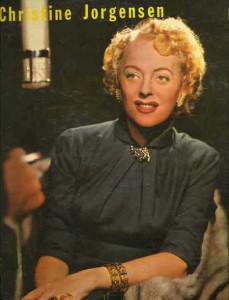 Showing these cases as an example and role model should favor the employment of trans people and create a more equal society, in which tolerance, freedom and fairness can be the main values.
Usually in the mind of many people this is something that has been happening only for a couple of years, but in fact we can see examples dating back to mid twentieth century. Christine Jorgensen, a former army private, became the first known publicly transsexual in the US after having sex reassignment surgery in Denmark in 1952.
In the art field we can see several prominent trans people. For example Laverne Cox has used her growing celebrity as a star of the critically acclaimed Netflix series, Orange is the New Black, to become an outspoken leader of the trans rights movement.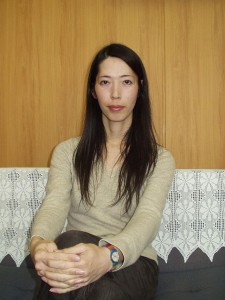 In politics, Aya Kamikawa  is a municipal official and the first openly transgender person to seek or win elected office in Japan. She was elected in April 2003. Kamikawa, then a 35-year-old writer, submitted her election application papers with a blank space for "sex."
While in sports, the pro tennis player Renee Richards won a landmark decision for trans rights in 1977, when the New York Supreme Court ruled that she could compete in tournaments as a woman.
Kye Allums in many ways made sports history: he is the first publicly transgender person to play NCAA Division (college basketball)[1]. Allums is a pioneer in the LGBT community.
In an Interview with GLAAD (Gay and Lesbian Alliance Against Defamation), Allums remembered how it was to come out as transgender while still a player: the difficulty was mainly due to the constant media attention:  "I felt I could not even walk outside because I felt someone would recognize me… All I wanted to do was focus on basketball."  After basketball, Allums travelled to high schools across America to share
his story of being a transgender athlete.
It is also important to emphasize that trans influence is not just among celebrities, this reality happens everywhere, across all different kinds of work places, as is the case of Argentina's first trans teacher. Melisa D'Oro a chess teacher at a school in Buenos Aires who prepared her transition with the help of her two daughters and even though some school parents weren't sure how to explain it to their children, they all agree she is a great teacher.
Is by this kind of examples that society as a whole can benefits immeasurably from an environment in which all persons, regardless their sexual identity.
Patricio Derkrikorian
[1] Steinmetz, Katy. Meet The First Openly Transgender NCAA Division I Athlete. Time magazine.  Oct. 28, 2014  http://time.com/3537849/meet-the-first-openly-transgender-ncaa-athlete/