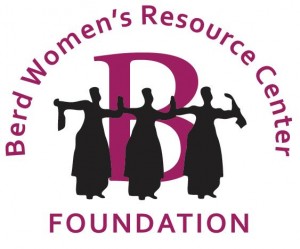 Only 9 km away from Armenian-Azerbaijani northern border, women of Berd town create hand-made, eco-friendly teddy bears that are already known overseas as well, with the brand "Berd" which have become not only the symbol of Berd in a short period of time, but also are the main source of income for many women and their families living in Berd.
The author of this initiative is the "Berd Women's Resource Center" Foundation. It is a young organization, founded in February 2011. The purpose of the organization is to support women of Berd in areas such as employment, education, protection of rights, health, etc. In line with its aim, the beneficiaries of the organization mostly are unemployed women of the area which have problems with issues like employment, self-realization and integration.
The amplification of women's cooperative networks, advocacy for various groups of women, training sessions on gender equality leadership and other themes are some of central activities of the Foundation.
Foundation is well known for its "Berd Bears" project which aims at promoting business among the women of Berd; addressing unemployment of women is the crucial purpose of the foundation. Jinishian Memorial Foundation supported the project, and once the project had enough resources, it started to sustain itself independently. The project kicked off in 2011. The mission was to unite 30 unemployed women who would have the skill of knitting. They had gone through training sessions and brought to life teddy bears of Berd. By the support and advice of Honorary Consul of Finland and Norway in Armenia Timothy Straight, teddy bears created by a German nun Hannah, were sold all over the world, through the official web site (www.berdbears.com), social media and the cooperative network. The market got bigger through the on-line platform "Kickstarter", by engulfing North America, Europe, Asia and Australia. Only through internet, thanks to "Kickstarter", there were 200 of these bears sold.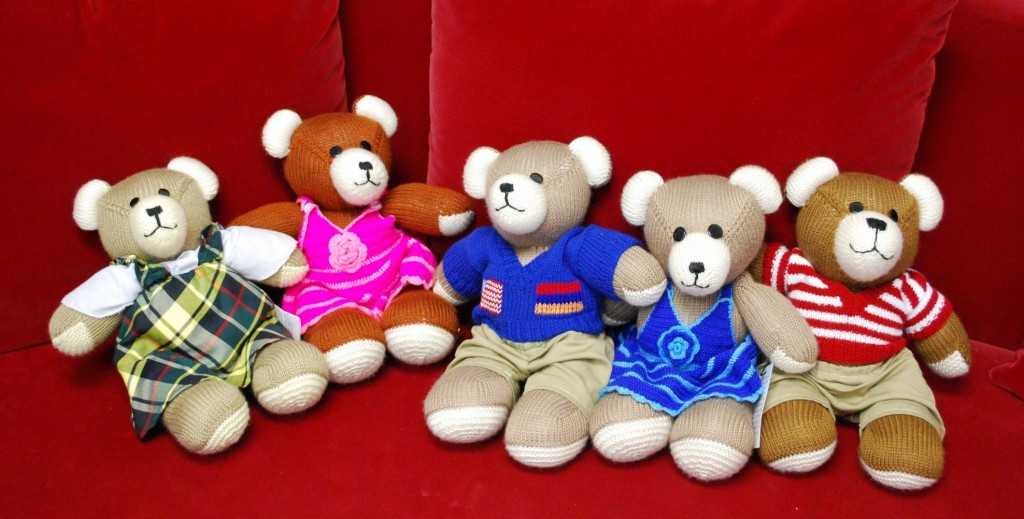 The director of the Foundation Anahit Badalyan says: "It was Anahit Galstyan, our friend from London, who has greatly contributed to the process of selling the handmade bears. One of her freshest initiatives was to make an exhibit of photographies of Niko Nasibyan, with the help of Armenian showbiz representatives and presenting Berd Bears."
Anyway, this is only the beginning of the glorious victory march. Two years ago the couple of teddy bears, together with a crow, a butterfly and a bee from Berd, have become heroes in a film on environmental issues which was screened in ReAnimania International Animation Film Festival. According to the scenario, it all happens in Berd, where the already-known heroes are addressing children, calling upon keeping the environment clean. As of now, only the first episode is out. There is this ambition of shooting the second part of the movie and of screening it through TV channels, but there is some need of financial support and sponsors for that.
The year of 2013, too, has started as a year of accomplishments: the Foundation has published "We Are" regional magazine (menkenk.wordpress.com) which focuses on women and their issues, thoughts, success stories and solutions to the problems.
And mind you, troubles of women are numerous in Berd; it is a residence contiguous to Azerbaijan, there also are problems with stereotyping, mentality and current social and economical situation.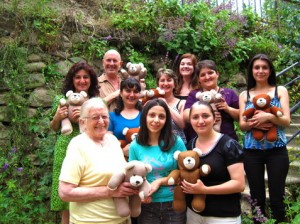 The troubles brought forth by post-Soviet crisis, conflict and present problems seem to be entirely affecting the race of women. None of the previously active factories (like those that would produce mild, wine and preserves, carpets, relays, diamonds etc) has been reestablished, and the employers of these factories, majority of whom were women, are left unemployed. Add to that the responsibility of feeding the families and chores caused by the fact that men have emigrated.
Plus, of course, there are problems that have become classic in our society like girls not getting any university degree, they aren't allowed to work after the marriage, they can't move out and live separately. There are other limitations as well that control the desires and rights of women.
Some options to solve the abovementioned problems, according to the foundation, are addressing unemployment, advocacy for equal rights for women, support to active and initiative-taking women, raising awareness on women's rights, promoting networking, as well as advocating for state sponsorship. Foundation is trying to do make those visions come to life as much as it can.
Maria Abrahamyan