First of December is World AIDS Day. We may assume that AIDS is something remote, foreign that won't tap on our windows, won't knock our doors.
Even today our favorite stars, though physically gone, make us happy, bring pleasure into our lives, give strength and inspire us. Let us remember our idols, the faves of the humanity, those who've left cultural heritage and trace after themselves. However it is not only the favorite and famous that died because of AIDS-related causes, and we shall know of such individuals as well.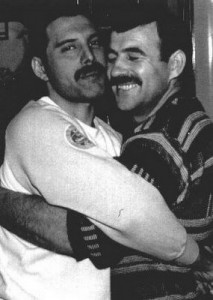 Freddie Mercury
[1946 – 1991]
Freddie's real name was Farrokh Bulsara; he was born in Zanzibar (Africa), to a parsi (a Zoroastrian community of the Indian Subcontinent) family. Among the creations of the legendary vocalist of Queen are hits like "Bohemian Rhapsody", "Killer Queen", "Somebody to Love", "Don't Stop Me Now", "Crazy Little Thing Called Love" and "We Are the Champions."
He was named to be "The First Rock Star of Britain." By the results of a 2002 BBC poll, he took the 58th place among the "100 Greatest Britons." In 2006 Time Asia magazine named him one of the most influential Asian heroes of the last 60 years. In 2008 Rolling Stone magazine put him 18th among "The Greatest Singers of All Time." Bronchial pneumonia caused by AIDS was the cause of his death.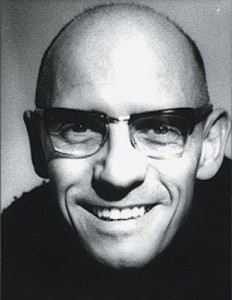 Michel Foucault
[1926 – 1984]
Michel Foucault was a French philosopher, social theorist and literary critic. One of his works is the three-volume "History of Sexuality." His most prominent contribution to critical thought was the concept that sexuality is an invention of modern times. Although he is also described as a post-structuralist and postmodernist, he himself preferred to present his thought as a critical history of modernity.
After Foucault's death, his partner, Daniel Defert, has founded AIDES charity in his memory which fights the spread of AIDS and tuberculosis.
Foucault was the first prominent French individual to die from health issues caused by AIDS.
In 2007 Foucault was listed as the most cited scholar in the humanities by the online research platform ISI Web of Science.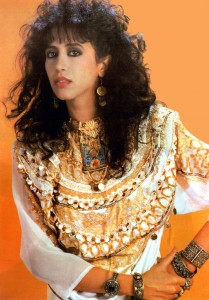 Ofra Haza (also Chaza)
[1957 – 2000]
Ofra Haza was an Israeli actress and singer of Yemenite Jewish origin. She was successful in somewhat bridging segregated Israeli and Arabic cultures by presenting her beloved Yemenite culture. The song Shir Ha'frecha which was written for a movie Schlager in which Ofra had a leading role, was not played by any radio station in Israel because of the lyrics. Nevertheless, the song became very popular in a short period of time, and it turned into number one hit for five weeks unceasingly. Ofra's first, as well as second, third and some other albums have reached gold status.
Ofra sang with Mickael Jackson, Whitney Houston, Khaled, Sara Brightman and others. AIDS-related pneumonia took her life which became a matter of discussions in Israel. Her husband got blamed for the death of Haza. As her husband claimed, Haza got HIV through a blood transfusion in a hospital following a miscarriage.
In 2005 she was voted to be 32nd in the list of "200 most prominent Israelis" in the Israeli Ynet online web site.
"Ofra emerged from the Hatikvah slums to reach the peak of Israeli culture. She has left a mark on us all".
~ Ehud Barak, ex Prime Minister of Israel.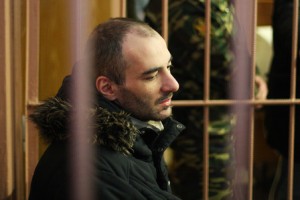 Vasily Aleksanyan
[1971 – 2011]
Russian attorney, businessman and former president of Yukos oil company of Armenian origin, Vasily was arrested for being suspected to be an accomplice to tax evasion and money laundering. According to the information of a prosecutor, he stole the property of Tomsknefts Company, as well as some shares of a few other oil producing and recycling companies. In 2008 the Court of Human Rights of Europe decided that Russia broke four articles of the European Convention on Human Rights by imprisoning Aleksanyan. The court decided that Aleksanyan was to be set free immediately. He was released with a bond of 50 million rubles (more than 1.5 million USD) the next year. He passed away in 2011, because of AIDS-related complications.
Until today there are various opinions on whether Vasily Aleksanyan was a political prisoner or not.
"European Court on Human Rights have taken decisions in special procedure three times that Aleksanyan should have been sent free immediately. But the system was resisting. It was a clear demonstration of the inhumanity of our political and law enforcement system…"
~ Leader of the movement "For Human Rights", Lev Ponomaryov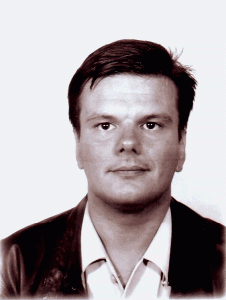 Michael Kühnen
[1955 – 1991]
Michael was one of the leaders of German Neonazi movement. He was one of the first in post-war Germany to openly embrace Nazism and to call for the formation of a Fourth Reich. In order to confuse the officials that wanted to suppress the neo-Nazi movement, he founded several neo-Nazi groups at the time.
When he was imprisoned for the second time in 1986, he voluntarily came out as homosexual. When he would get accusations in neo-Nazi movement, he'd argue that:
Having no family would mean that he could spend more time on the militancy,
Ernst Röhm was gay, too.
Kühnen was one of the most charismatic neo-Nazi leaders of post-war Germany, and his coming out and the death caused by AIDS-related issues sparked discussions about homosexuality amongst the very homophobic neo-Nazi milieu. Even after his death, the leader of the neo-Nazi front became the person that Kühnen himself ordered to.
———————————————-
HIV is in no way a plus, yet it is not necessarily a death mark the way many people think of it: people living with HIV can lead happier lives, continuing to be a fully integrated part of the society. The great aim of activists and professionals addressing HIV/AIDS is "Getting to zero":
0

new cases of HIV infection,

0

cases of discrimination,

0

AIDS-related deaths.
Sevak Kirakosyan
Sources of statistical data: National Center for AIDS Prevention