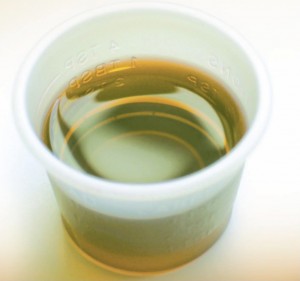 The painkiller effect of methadone was discovered by German scientists Bockmühl and Ehrhart during the years of II World War in Germany. On September 11, 1941 these scientists filed an application for a patent for a methadone, which at first they called "Hoechst 10820" and then "Polamidon". In autumn, 1942 methadone, which had already been disguised under the name "Amidon", was prescribed to German wounded soldiers as a painkiller.
In 1947 in Lexington Addiction Research Center Isbell and his coworkers showed that methadone can be prescribed as a means of mitigating heroin deprivation. In 1963 Halliday in Vancouver and later V. Dole and M. Niswander in New York in 1967 presented the possibilities of using methadone as a substitution treatment. Both methadone substitution treatment (MST) clinical evaluations and some important pharmacological and clinical features were given with further large-scale researches.
Methadone substitution treatment is a type of medical service, which patients are drug users. Because drug users are subjected to stigma and discrimination and other issues in our society, this treatment in its turn brings back those people to a calm life both in psychological and social aspects. Methadone substitution treatment has received a greater impetus and gradually got more frequently used as an effective HIV prevention measure among drug users.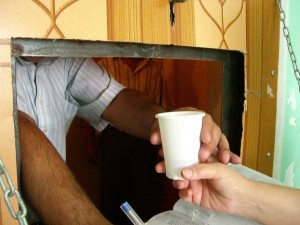 The role of methadone substitution treatment is in the significant reduction of illicit drug injections among the patients addicted to opium-type substances, therefore also in the reduction of the possibility of spread of infections through blood. Later it turned out that the reduction of the spread of the infections transmitted through blood was not the only positive impact of substitution treatment, and the fact that it makes an improvement on patient's physical condition and health, reduces criminal behavior and improves quality of life  in general is not less important. In 1992 there were more than 800 methadone substitution treatment programs operating in the United States, which included about 120 thousands patients addict to opium-type substances. Now the substitution treatment programs are implemented in many countries of all continents, including in Iran, Georgia and Azerbaijan and since October, 2009 in Yerevan, the capital city of the Republic of Armenia.
In general, the goals of methadone substitution treatment are:
to eliminate or mitigate the morbid adherence and the use of illicit opium-type substances,
to reduce the health and social damages caused by opium-type substances,
to improve the health and quality of life of patients addicted to opium-type substances,
to reach patients' the best possible psycho-social level.
A large-scale research conducted in many countries proved, that in the result of methadone substitution treatment the following positive effects concerning harm reduction caused by illicit opium-type substances, are coming forward:
1. improvement of patients' physical and mental health conditions, reduction of overdose risk, reduction of risk of infections transmitted through blood and other ways, reduction of morbidity and mortality indexes;
2. improvement of patients psycho-social functioning, including:
rehabilitation of the sense of self-estimation and dignity,
improvement of social role in family and community, more active involvement in daily activities,
improvement of educational status or support for self education initiatives,
improvement of working behavior and discipline or acquirement of a new job,
reduction of illicit drug use,
mitigation of criminal behavior.
The establishment and implementation of methadone substitution treatment program in Yerevan was made possible with the efforts of "Armenian Center for Health Initiatives" NGO. The first step of the organization towards implementing this program was the advocacy for adding methadone among the drugs permissible for medical purposes in Armenia. Then the corresponding service was introduced, service provision forms, criteria and beneficiaries were developed. Then, along with drug purchasing organizations the acquisition of methadone was carried out, because there had not been methadone in Armenia before. In the meantime, relevant specialists, who had to provide the service to beneficiaries, received trainings abroad. In 2009 it was first used, the first patients got the service in that period. In 2008, there were already all the legal prerequisites, but still there were unresolved technical issues about how the program should be implemented, where, by which professionals, where should the methadone be kept, where should the transition be made from: solution to these technical problems were given and in 2009 the program started. The program has been conducted and is still being carried out in Narcological dispensary. Methadone substitution treatment is already provided to the Department of Penitentiary Institutions of the Ministry of Justice of RA. Recently the project was started also in Vanadzor.
Before starting the treatment, the patient who is addicted to opium-type substances gets acquainted with conditions, to his/her rights and responsibilities, is presented to the relevant committee meeting, then he/she signs an agreement, gets registered in the treatment department and starts receiving MST.
The patient who is included in the medical program visits the treatment department every day in order to receive the methadone dose appointed by doctor-narcologist. During the treatment, the patient regularly receives counseling from psychologist and social worker at substitution treatment department. If necessary, the patient receives counseling from therapist and neurologist, passes blood, urine and ultrasound tests.
Today, 170 people receive the methadone substitution treatment, and day by day the number of those, who want to receive it, increases.
Nvard Margaryan
Source: A.Potosyan, Y. Sahakyan "Clinical Guideline on Methadone Treatment of Opioid Addiction", ACU, Yerevan 2006