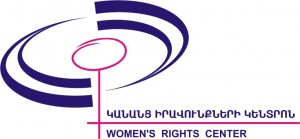 The Women's Rights Center (WRC) is a non-governmental, non-profit organization that has been operating since 1997. The organization consists of dedicated individuals who have joined their efforts in accomplishing and reaching shared goals. The main goals include preventing domestic violence against women and children and protecting women's reproductive and sexual health and rights.
Based on the Women's Club, operating since 1987, The "Hayouhi" Women's Association was founded in November of 1990, and was registered in the Ministry of Justice in January 1991. It was the first registered non-governmental organization in Armenia, which during democratic reforms, made clear its mission to increase women's role in the political, economical, public and cultural life. In 1997, "Hayouhi" Women's Association reconsidered its charter and mission and developed a new strategy focusing its activities on promoting women's and children's rights. Thus, "Hayouhi" was renamed The Women's Rights Center and reregistered in the Ministry of Justice in November of 1997.
The cruelest violence of human beings is domestic violence. It devastates lives, forms unhealthy society and hinders its development. Armenia is not an exception among other countries throughout the world and here domestic violence exists in all its forms and types. For this reason, the organization's vision is to have a country free from any form of violence, and where women's rights are respected and enforced creating independent, safe and strong women.
The mission of the organization is to promote and support the democratic changes in Armenia. These include raising women's role in the social, economic, cultural and political sphere by altering the mentality and attitude traditionally associated with women. Other goals include protecting women's rights, ensuring gender equality, reducing the rate of domestic violence against women and their children through advocacy and lobbying programs, conducting seminars, trainings and conferences, providing counseling and services, conducting research, studies and publications, establishing supporting and educational programs and developing cultural and business plans.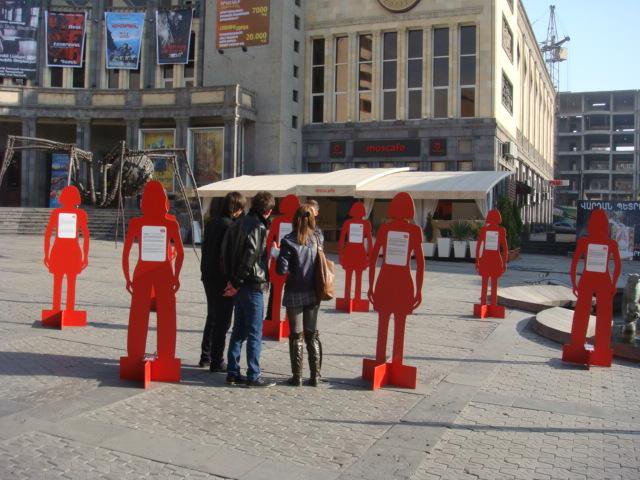 The main goals of the organization include:
Preventing domestic violence against women and their children;
Protecting women's and children's right to be free from violence;
Assisting in the improvement of mechanisms of prevention and sanctions applicable against domestic violence against women;
Protecting women's reproductive and sexual health and rights.
The Women's Rights Center is the coordinator of Women against Violence European Network (WAVE, Vienna) in Armenia, national monitor of Violence against Women program of Open Society Institute. The organization is a founder and Secretariat of the International Consortium against Domestic Violence, a founding member of the Eastern European Alliance for Reproductive Choice (EEARC, Kiev) and of the Global Network of Women's Shelters (GNWS, Canada). Women's Rights Center is also a member of Astra – Central and Eastern European Women's Network for Sexual and Reproductive Health and Rights (Warsaw), Network of East West Women (Warsaw, New York), Karat Regional Coalition of women's NGOs in Central and Eastern Europe and Central Asia (Warsaw) and International Consortium for Medical Abortion (IGMA, London).
Besides international cooperation, Women's Rights Center NGO is closely working with local non-governmental organizations as well. The organization is a founding member of the Coalition to Stop Violence against Women.
In the ten regions of Armenia, WRC holds active women's groups and representatives and in the four regional centers (Gavar, Ijevan, Vanadzor and Kapan), has crisis centers available for women and children victims of domestic violence.
Activities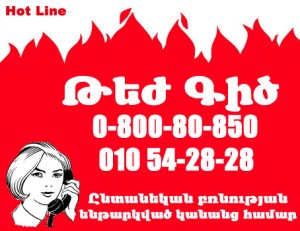 National Domestic Violence Hotline
Since 1997, the organization's National Hot Line Service provides free psychological assistance and legal counseling for women exposed to domestic violence. The service is available 24 hours a day and covers the entire territory of Armenia. The hotline aims to:
Discover cases of domestic violence
Provide free psychological and legal counseling to women and children who are victims of domestic violence
In case of necessity refer to the shelter
Women's Support and Counseling Center (Crisis Center)
In the Crisis Center, women who are victims of domestic violence, receive free and personal psychological and legal counseling. If deemed necessary, the women can also be directed to a shelter. For women and their children psychological group work is also organized.
Support groups for women and children
The support group, devoted to women and children subjected to domestic violence, intends to unite women and their children to conduct group psychotherapy through the use of art and drama therapy.
Shelter
This is the only shelter in Armenia compliant with international standards aiming to break closed circle of violence, help women and children, victims of domestic violence, become independent, confident, have a healthy and violent-free lifestyle.
In the shelter, the women and their children are provided with free meals, a place to live, psychological and legal counseling as well as social and medical assistance. If necessary, there are WRC lawyers available who represent women's rights and their lawful interest in the court and other instances.
Drafting law on domestic violence in the Republic of Armenia
The WRC initiated the development of the draft law on "Domestic Violence" and on May 20 of 2009 presented to the Ministry of Labor and Social Affairs for further circulation.
The law on domestic violence was studied and appropriate changes were made by both the Interagency Committee members (invited by WRC) and by the local and international experts. The members of the Interagency Committee are representatives of agencies who deal with the problems connected to domestic violence.
Medical abortion program in Armenia
The "Women's Rights Center" supports the process of the installment of medical abortion as the safest and most secure means of interrupting an undesirable pregnancy nowadays.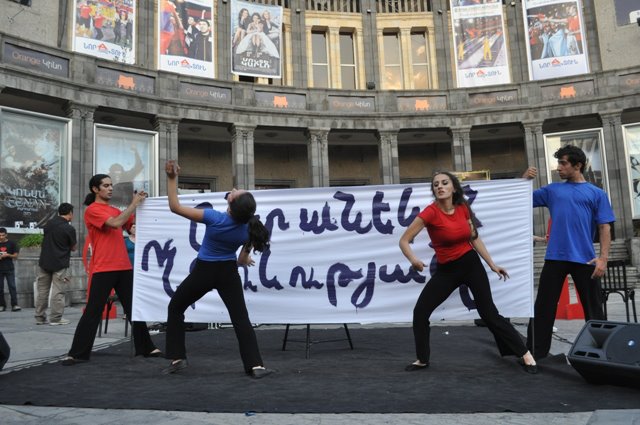 Nvard Margaryan