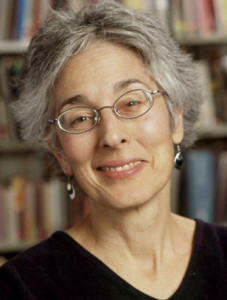 Judy Norsigian is currently the Executive Director of "Our Bodies, Ourselves", the revolutionary women's health and sexuality bestselling book. She is an internationally renowned speaker and writer on a wide range of women's health concerns, including abortion and contraception, sexually transmitted diseases, genetics, and reproductive technologies. She has appeared on numerous national television and radio programs in the United States. We caught up with Judy during her most recent visit to Armenia and learned more about her and her groundbreaking work.
– How did you get involved with "Our Bodies, Ourselves"?
Through mutual friends, I met some of the women who had been involved with producing the first newsprint edition of the book and wanted to participate in the next edition by contributing a chapter on nutrition. I quickly became interested in all the other issues that are addressed in "Our Bodies, Ourselves" and it ended up becoming my major focus for the next 4 decades. The issues we addressed then (and now) are so important for women, girls, and families.
– Were you involved in the feminist movement in the U.S?
Not before I got involved with "Our Bodies, Ourselves". I actually had little consciousness regarding discrimination against women and the rather vast problem of sexism and paternalism in the health care system. I do remember being offended when someone suggested that I shouldn't have got the math and science award my senior year because another male student – who also happened to be a friend – might not get into MIT since he didn't get the award. But I didn't understand that remark as sexist—even my father told me to ignore the comment as "dumb." Later, I realized that this was not just some random remark but an understandable product of a sexist society.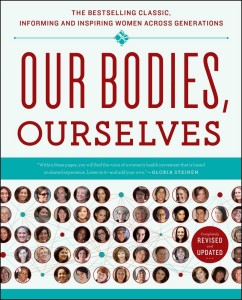 – What were some of the challenges and struggles you've faced in the process of being involved with women's health and sexuality?
We live in a country with many double standards and even though images of sexual violence might assault us from many corners, it is still considered inappropriate to teach about human sexuality in our schools and/or churches. These are the very places – in addition to the home – where we need to have thoughtful conversations about healthy sexuality and human relationships – especially in the Internet age. Also, there are often moneyed interests (such as the pharmaceutical industry) that don't typically convey accurate information about drugs or medical procedures. And there continue to be routine practices (for e.g. in the field of maternity care) that are not grounded in the best available evidence. So sometimes it is hard to share the results of reproductive health research because of resistance to more public discussion of this information, and sometimes it is hard to get airtime for a more balanced view of a given issue, when well-funded corporate interests have so many more resources to disseminate misinformation.
– You were born and raised in Boston with a sizable Armenian community. How active are you within that community?
I am currently on the board of the Armenian International Women's Association. I assist a local Armenian playwright with her efforts in getting "Women of Ararat" produced on the 100th anniversary of the Armenian Genocide. I am also part of a Jewish/Armenian dialogue group trying to challenge instances of Armenian Genocide denial (especially in the Jewish community).
– Can you tell me about some of the work you've done in Armenia?
During my most recent visit to Armenia I participated in a panel on Promoting Gender Equity and Breaking Gender Stereotypes at the American University of Armenia (AUA), which was hosted by the Women's Support Center, AUA, and AIWA.
I presented a brief history of their book "Our Bodies, Ourselves" and how greater knowledge of sexual and reproductive health benefited the health of women and families. This book has been translated into more than 30 languages and formats across the globe, including Armenian.
Nora Kayserian