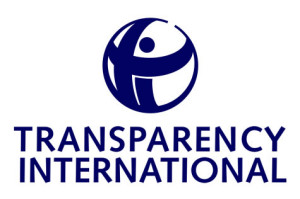 Amalia  Kostanyan, who got her education in West, in July 2000, with her adherent friends, who had a great desire to contribute  to Armenia's political, economic and social reforms, founded the "Center of Regional Development" NGO. Due to active efforts, which were aimed to effective management, during a year, in October 2001, the organization was accredited by "Transparency International" global anticorruption movement as a national branch. In February 2008, the organization was re-registered as "Transparency International Anticorruption Center" (TIAC). During its ten years of activity TIAC has become a supervising and leading organization in non-governmental and anticorruption spheres in Armenia. In October 2010 the organization was awarded a certificate in recognition of its decade-long commitment to the fight against corruption. TIAC's mission is to promote good governance in Armenia through reducing corruption and strengthening democracy.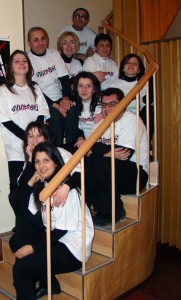 The corruption is a primary problem in our society, which has a deep rooted character. In the field of struggle against corruption it would be naive to say that due to the activities of a non-governmental organization it can be reduced. Political will is essential for reducing corruption. Only with declarative statements and non-appropriate implementation of the law one cannot reduce corruption. The NGO informs the public, raises awareness of the phenomenon being negative.
In recent years, the organization has succeeded to create the idea among society and people, in order to make them start talking about various manifestations of corruption and to better understand the problem, the fact, that bribery is not the only form of corruption. People, as well as the authorities began to raise and discuss these issues. The corruption itself and the need to fight against it became one of the main issues on the agenda of the organization. Even the government finds corruption as a topical problem, mentioning the difficulty of getting rid of it. The fact that people talk much about corruption, and many discussions are being held, and that it is perceived as a phenomenon, a bad phenomenon, is one of the main manifestations of the organization.
The goals of the organization are:
to support effective anti-corruption policy and transparent and accountable governance;
to support holding of free, fair and transparent elections and the establishment of electoral institute;
to promote reasonable, transparent and accountable public resource management, including the management of  state and community property and financial resources;
to foster democratic processes, including protection of human rights and public participation in the governance processes of the country.
The vision of the organization is to serve as the key consulting body for both government and non-governmental actors/institutions to promote effective good governance reforms.
Nvard Margaryan